Unloader for scaffolds
HEIWA LACTOR
Advantages offered by the LACTOR
In case the wire or chain breaks, the original brake prevents the Lactor from falling more than 25 mm!
In case the degraded wire or chain breaks, the HEIWA Lactor does not fall more than 25 mm (according to our test results).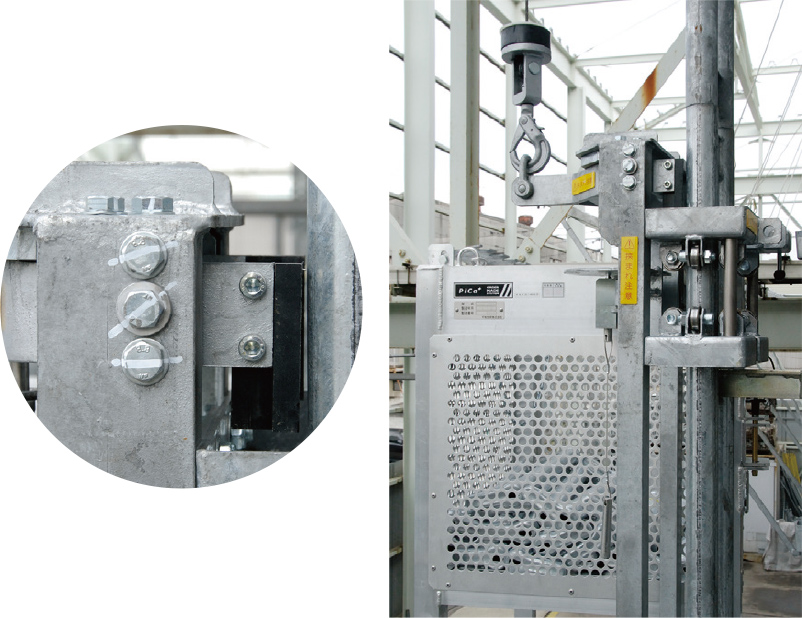 Double rails give the main unit stability!
The HEIWA Lactor uses two rails. This structure makes the Lactor less likely to shake while it is moving up or down, providing the unloader main unit with increased stability. It also provides smooth motion, giving longer service lives to failure-prone components, such as the bearing.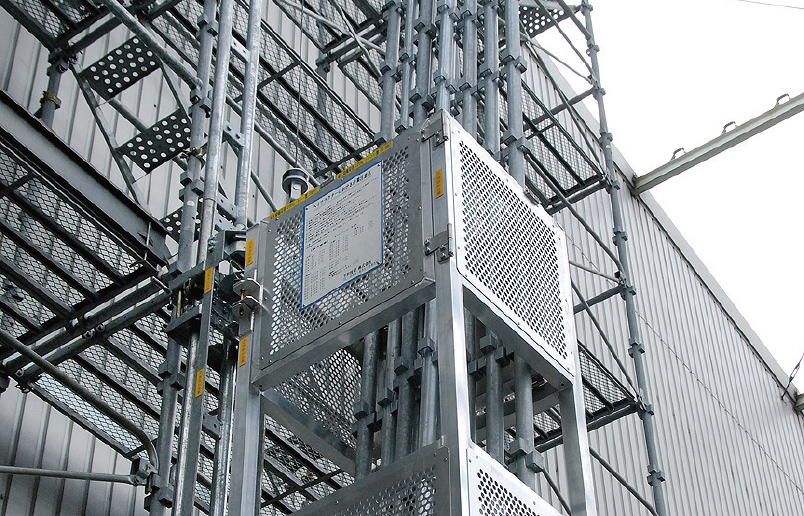 According to the site situation, the box turns up to 120 degrees!
When the scaffold makes it difficult to take out or load a structural component, you can turn the box up to 120 degrees by pulling the lever (four-step turning).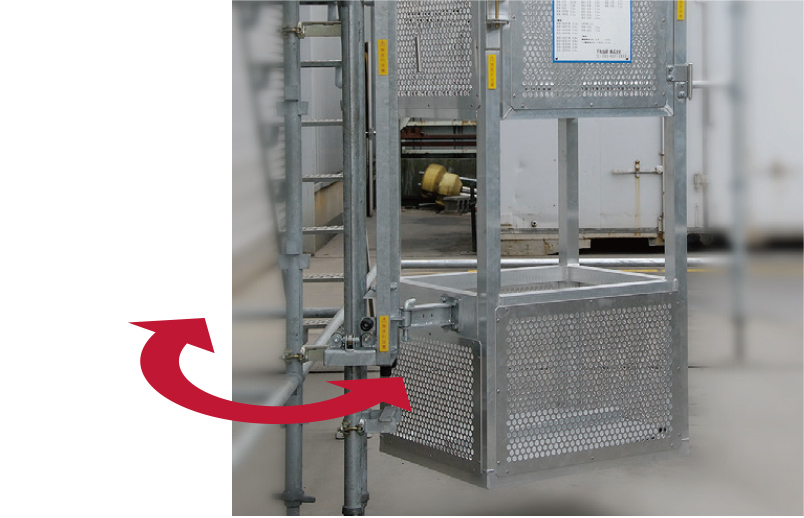 Boxes made of aluminum provide an increased load capacity!
The aluminum boxes have increased the maximum allowable load to 160 kg for chain hoisting.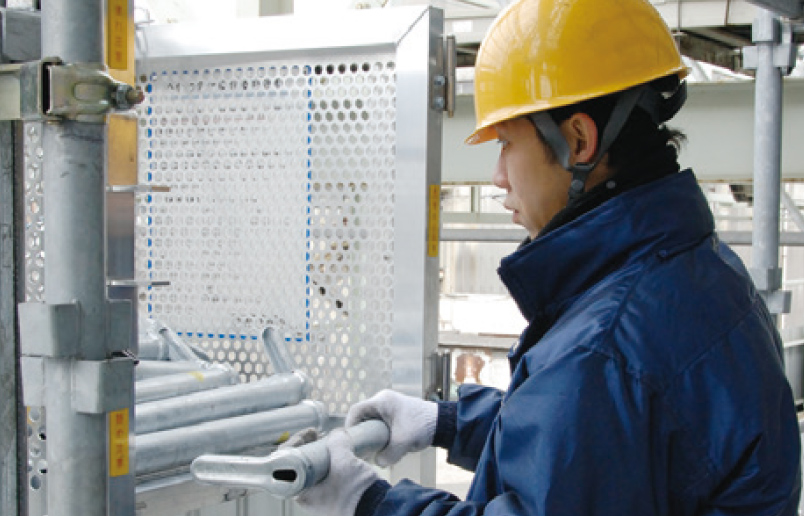 The Lactor reduces costs for increased profitability!
The HEIWA Lactor allows four or five workers to perform construction work that usually required 10 workers! This increases the velocity, leading to increased profitability. The Lactor is for rent, eliminating the great expense required to purchase unloaders.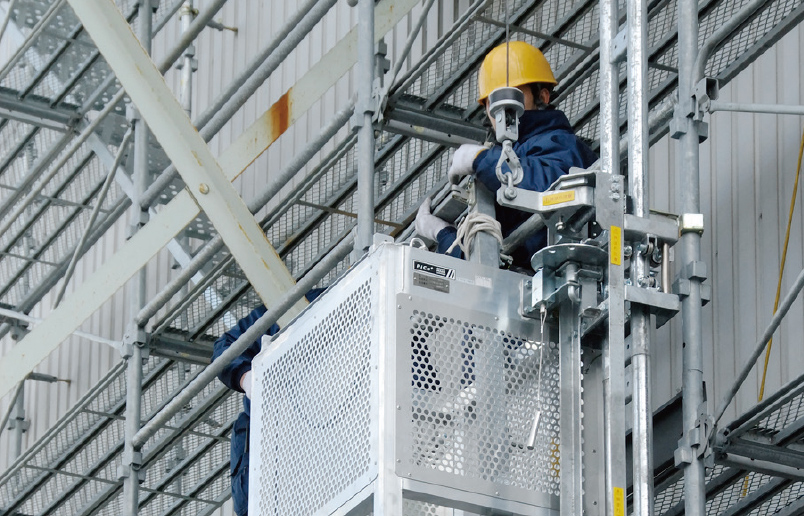 Structural components used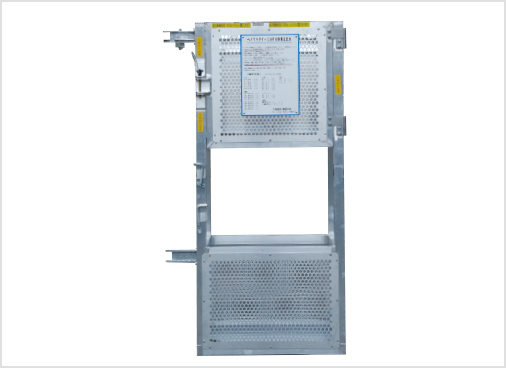 Aluminum box (43 kg)
Main unit (35 kg)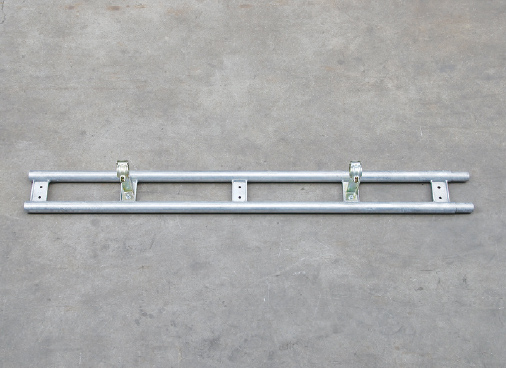 Rail (1.8 m and 13.7 kg/piece)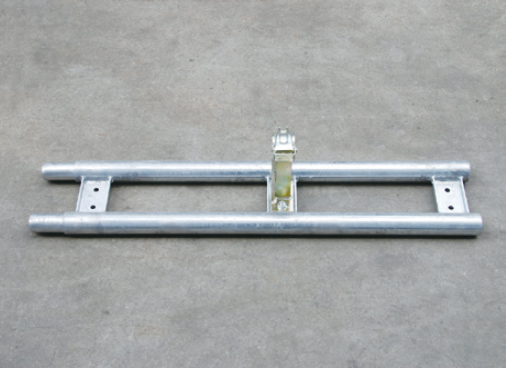 Rail (0.9 m and 6.1 kg/piece)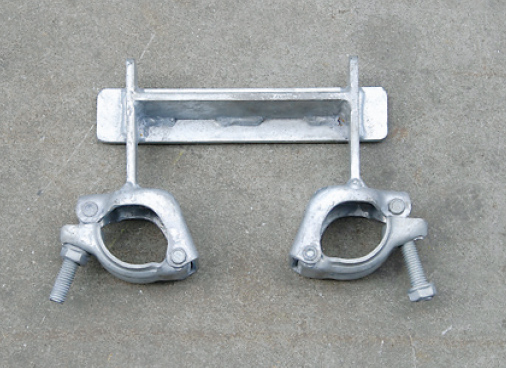 Bottom stopper (1.6 kg)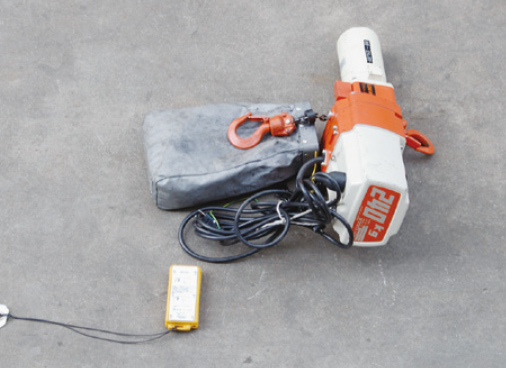 Chain hoist (25 kg)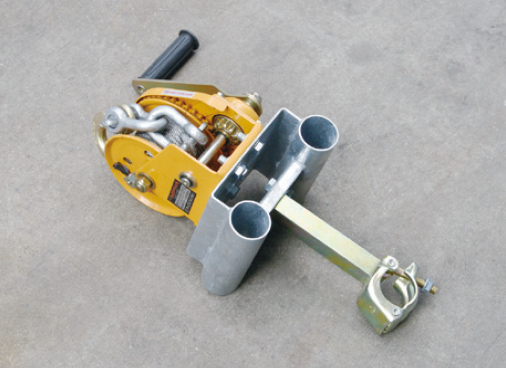 Mini winch (8 kg)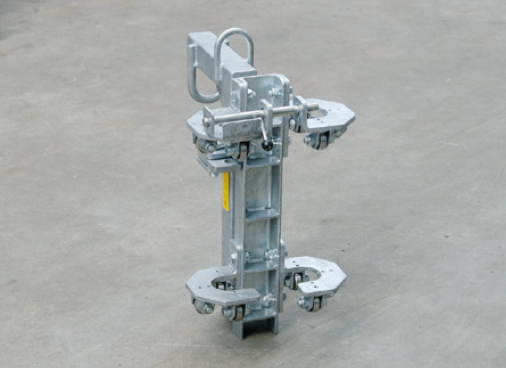 Hoist mounting bracket (18 kg)
The Lactor uses hoists with a load capacity of less than 250 kg, which requires no application for approval or qualified workers!
However, an unloader may become dangerous equipment when used wrongly. We require you to attend a lecture class provided by us before you use the Lactor if you will use it for the first time. We would like you to adhere to the correct usage so that you can use the Lactor safely and quickly.